Complete the Look
2D inspiration images enhancing product focused display offering the best targeted assorted products and color palettes.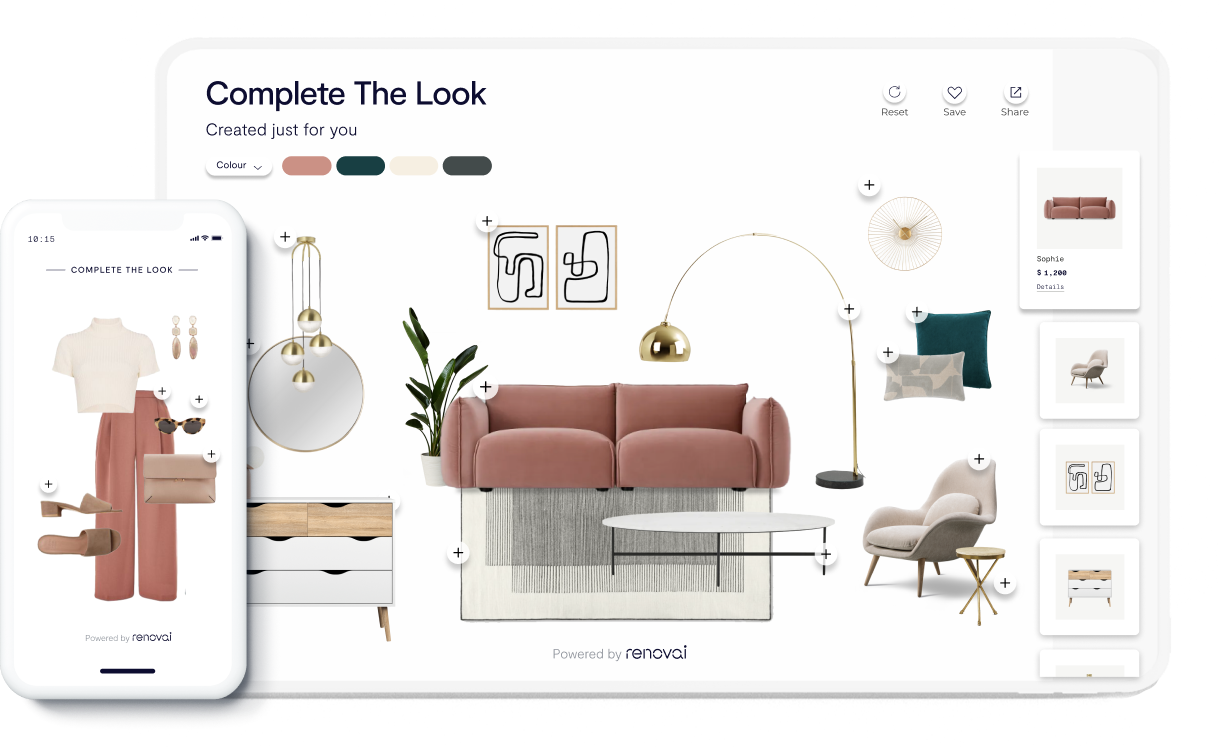 AI Interior Design
2D inspiration boards enhancing product focused display, offering the best targeted assorted products and color palettes.
Upsell and cross-sell products with visually similar and complimentary recommendations, suitable for each shopper personal needs.

In a highly competitive e-commerce market "complete the look recommendations" feature can make e-shops stand out. This is the ultimate tool to increase revenue and improve customer experience.

Giving this kind of styling advice will help your customers understand that you are a true expert seller. Not only are you giving them the products they are asking for, but you are also proving that you know style and therefore you are worthy of their trust. Trust is the key to build a strong relationship with your
customers that will make them keep coming back.

"Complete the look" recommendations resembles an experienced and well-trained seller in a high-end physical store, who would recommend additional items to style each full space.

"Complete the look" helps customers visualize how they can combine each item with additional purchases, or even with their own current furniture.
Book a Demo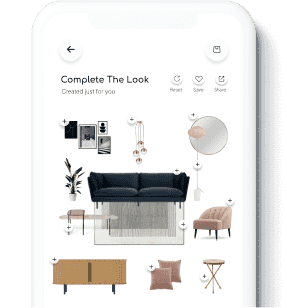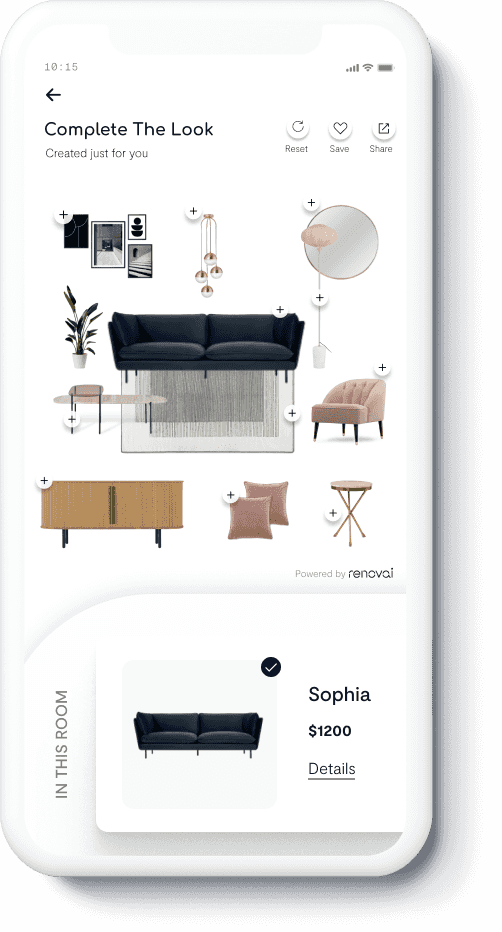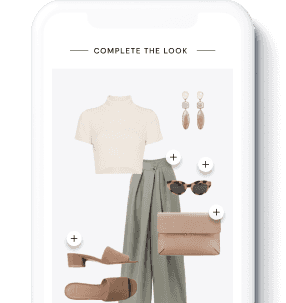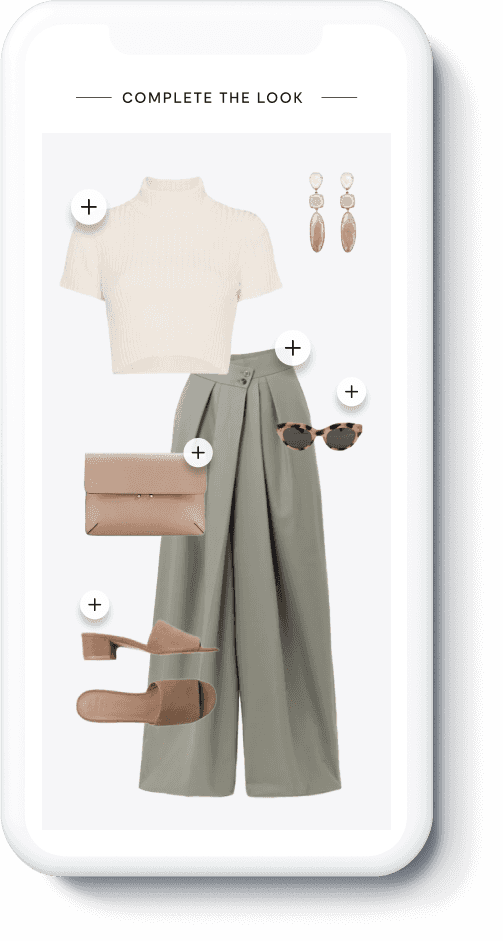 AI Fashion Stylist
A mix of trend and performance data, brand styling guidelines, customer purchase and preference data are the base line to creating a stylist-quality look for every product and customer.
Giving your customers additional ideas on how they could possibly style a garment, will probably make them consider buying more. Studies show that related product recommendations accounted for up to 31% of e-commerce revenues.

When someone visits a product page, we know that they are already interested in the item, so it is a good opportunity to suggest related garments. Displaying products that are complementary to the original product will give your customers the chance to buy more. By doing this customers are more likely to buy this particular product because it is easier for them to visualize how they can wear/use it ; more likely to make additional purchases in order to create the look you are suggesting, increasing average basket size ; discovering products easier, since you give them recommendations with clickable product titles, leading them to equally attractive product pages/categories.

Always consider what would add value and suggest options that will make people realize that they are shopping for something that is completely worth their money and time.

Before, you had to choose between quality content and scale. Not anymore.

We automate and scales content creation so that product pages give guidance on how to Complete the Look. Our system creates Looks that are indistinguishable from ones handcrafted by a merchant. Scale and respect your brand's unique DNA while saving time and reducing operational costs.
Book a Demo
The best choice for your website
Easy
Compatible for all platforms
Accurate
Backed by knowledge, not statistics
Holistic
Providing the required missing online context
Innovative
Decentralizing professional secrets by leveraging AI
Customizable
White label to match any brand guideline
Fast
Proven results within days