Our team explains what you should be adding to your customer relationship toolkit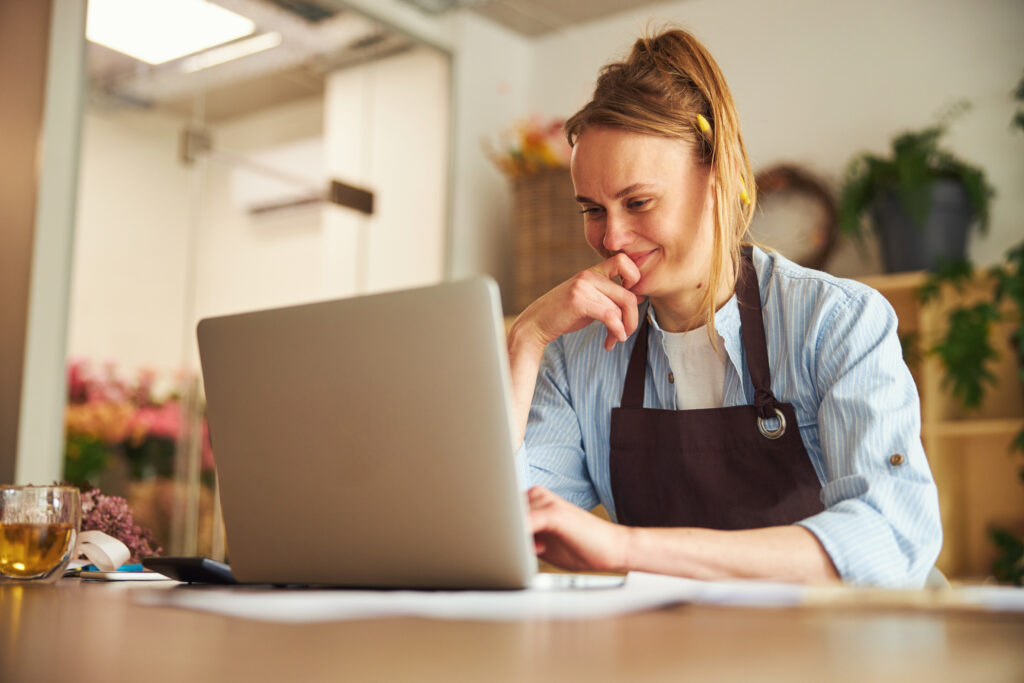 In the past, the only way to know if a customer was interested in a product was asking them to fill out a survey. Nowadays, there are many more ways to find out what customers are looking for, and what they are interested in. Some examples of these ways are through Social Media: like Facebook, Instagram, Twitter and Pinterest communities. Others are Surveys, Data Mining and many more. But all these tools are hyped-up enough and are maybe too well-known. What are some tools that are not as known and talked-about?
For starters, there's our product recommendation quiz, very efficient. Another one of these not as hyped, way is through machine learning algorithms that analyze data from past purchases and determine what products would be best for customers based on those purchases. We know, it doesn't sound as "sexy" as using social media in the 21-st century, but it's not how it sounds that matter. It's the actual results. Machine learning can be used in ecommerce online merchandising by recommending products based off of customer browsing history or items they have purchased in the past, thus cutting down on time wasted on social media or trying to convince clients to answer surveys. but let us go into more depth into the tools that you might not know yet.
Talk to your clients directly – email marketing
Email marketing is one of the most powerful tools for e-commerce optimization and personalization, even if it's not as popular of a topic to talk about anymore. A few years ago, everyone talked about email marketing as one of the greatest tools that ecommerce professionals have to engage with their clients – and we are here to tell you that it didn't change, it just evolved.
We live in a world where data is king. And with the help of machine learning in ecommerce, the industry is getting smarter and more personalized. This has been made possible by the advent of AI-powered personalization softwares that can detect customers' preferences, offer them targeted content and make better products recommendations.
The use of AI in ecommerce has evolved email marketing as well. Personalized emails have a higher open rate than regular emails and they also lead to better conversion rates. Today, there are free tools that help businesses send personalized email campaigns to their email lists. These tools use AI and behavioral insights to find out the best time for sending each email and also predicts the open rate of every individual. This means that it will also send some emails at certain times so as not to bombard subscribers with junk mail. Optimizing the email marketing portion of your marketing efforts might be just the right way for you to better your conversion and retention of customers, so keep that in mind even if it is not as talked about nowadays as it once was.
Remember that shipping is a part of the customer's journey
the customer's journey does not begin and end in your site, but rather lasts until the client has gotten their product in a satisfactory way. Using AI tools to calculate feedback and understanding how the customer wishes to recieve their purchases is key to creating a better customer's journey, even outside of the bounds of your site.
Free shipping is one of the most powerful tools in an ecommerce retailer's arsenal. It makes customers feel appreciated and valued, which is why it should be a priority for any company looking to increase sales. .But with most companies, free shipping isn't actually available. Instead, they use retailers to offer that feature as an incentive to customers who purchase a certain amount of items. However, this is a common problem for many brands and you'll find that the vast majority of online retailers aren't actually offering free shipping either. This leads people to believe their products must be too cheap to charge for it and this impacts the customer experience in a negative way.
Online retailers are always looking for ways to make their customers feel appreciated, and by offering free shipping on orders over a certain amount or sending them a coupon code as a gift for their loyalty may be underhyped, but it is still one of the most efficient tools in ecommerce.
Post-sell touchpoints – now optimized
The customer experience is the most important aspect of any business. It's not just about the product and it's not just about the service – it's about how the customer feels at every touchpoint. In order to provide a personalized experience, retailers need to collect customers' data through various touchpoints, like purchase history, browsing history and social media activity. Machine learning can be used in ecommerce for personalization by using algorithms that predict what a customer will want next based on their previous purchases. Customers are more loyal to a brand when they feel that the brand understands them. This is done by understanding their desires post purchase. Suggesting relevant content, like use-videos or best practice suggestions, is one way to acquire a new post-purchase touchpoint.
Ecommerce companies can also use machine learning in order to personalize the customer experience by sending personalized emails and posts based on what device a customer is using. This allows customers to answer surveys or sign up for promotions through their preferred device, leverage data from offline activities, or post photos on social media. For example, Amazon uses this type of tactic and certain parts of its online site are optimized for various mobile devices. Retailers can do customer segmentation in order to better predict what their customers are going to be looking for in the future. A significant benefit of using machine learning technologies is that they help vendors separate themselves from competitors by providing differentiating product or service offerings. Machine learning helps companies meet their business objectives and provide new customer experiences, as well as improve platform reliability and efficiency over time.
Ultimately, the most impactful ecommerce trends are those that will truly provide value for your customers and your business. As an ecommerce entrepreneur, you need to keep up with the latest trends. However, it's also important not to force every change to work in your favor.